A Short History of Medicine. Erwin H.
Biological Anthropology
Historical Archaeology. Pedro Paulo A.
The Materiality of Magic. Ceri Houlbrook. Uncovering Identity in Mortuary Analysis. Michael P Heilen. Handbook of Forensic Anthropology and Archaeology. Joshua Blau. The Fate of Anatomical Collections. Rina Knoeff. Anatomy Museum. Elizabeth Hallam. Death embodied. Elizabeth J. Environment, Health and History.
Pascal Godefroit. Charles Bell and the Anatomy of Reform. Carin Berkowitz.
Animal Husbandry in Ancient Israel. Aharon Sasson. Engaging Archaeology. Stephen W.
Nos tutelles
People-Plant Relationships. Joel Flagler. Cultural Phylogenetics. Larissa Mendoza Straffon. Religion at Work in a Neolithic Society.
https://ophecbure.ga
The Routledge handbook of the bioarchaeology of human conflict | Antiquity Journal
A Companion to Gender Prehistory. Diane Bolger. Human Identity and Identification. Rebecca Gowland. The Comparative Archaeology of Complex Societies. Michael E. From Prehistoric Villages to Cities. Jennifer Birch. Carl Sauer on Culture and Landscape. William M. Lost Lives, New Voices. Chris Gerrard. The Oxford Handbook of the Archaeology of Childhood. Sally Crawford. Children, Death and Burial. Eileen Murphy. Trends in Biological Anthropology 1. Piers D. Care or Neglect? Laszlo Bartosiewicz. Archaeological Human Remains.
Bioarchaeology of Women and Children in Times of War. Debra L. Victims of Ireland's Great Famine. Jonny Geber. The Archaeology of Anxiety. Jeffrey Fleisher. Remembering the Dead in the Ancient Near East.
The Routledge Handbook of the Bioarchaeology of Human Conflict
Benjamin W. Archaeologies of Rules and Regulation. Barbara Hausmair. Bodies and Lives in Ancient America. Geographies of Plague Pandemics. Mark Welford. Modern Environments and Human Health. Molly K.
Skeletal Variation and Adaptation in Europeans. Christopher B. Animals and Inequality in the Ancient World. Benjamin S. Companion Encyclopedia of Archaeology.
Human-Wildlife Conflicts : Herbivorous
Graeme Barker. Material Mnemonics. Katina T. Bones and Identity. Nimrod Marom. Engaging with the Dead. Chris Scarre.
The Routledge Handbook of the Bioarchaeology of Human Conflict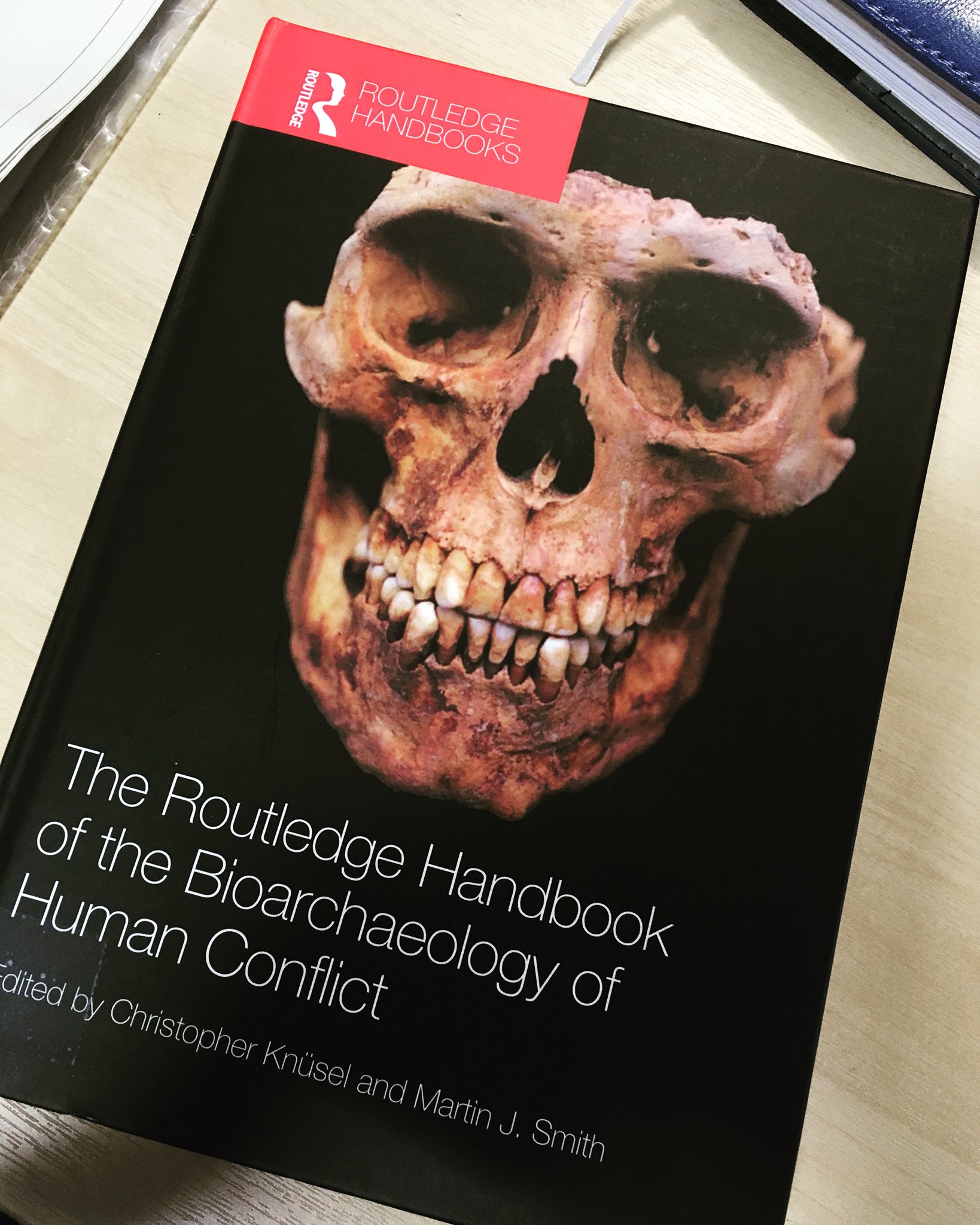 The Routledge Handbook of the Bioarchaeology of Human Conflict
The Routledge Handbook of the Bioarchaeology of Human Conflict
The Routledge Handbook of the Bioarchaeology of Human Conflict
The Routledge Handbook of the Bioarchaeology of Human Conflict
The Routledge Handbook of the Bioarchaeology of Human Conflict
The Routledge Handbook of the Bioarchaeology of Human Conflict
---
Copyright 2019 - All Right Reserved
---